Cultural and Educational Center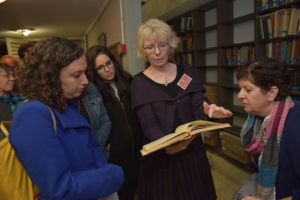 The soon to be constructed Cultural and Educational Center will include a museum display and guided activities open to a variety of audiences. At the Center, visitors will embrace their consciousness and expand their familiarity with the Hebrew language, and understand its importance, uniqueness and impact on their personal identity, the essence of Israeli society and beyond.
The design of the Cultural and Educational Center will create a multi-sensory experience, appealing to the multi-faceted interests of diverse audiences. The visitors will be invited to active and creative participation, combining personal and group activities using diverse and innovative didactic means.
Back to top