Building Plan
The Academy is excited to announce the selection of Architectural Firm MKR (Meislitz, Kasif, Roitman) as the winner in the national competition to design the Academy's new global Center (Minve) in the National Quarter in Jerusalem.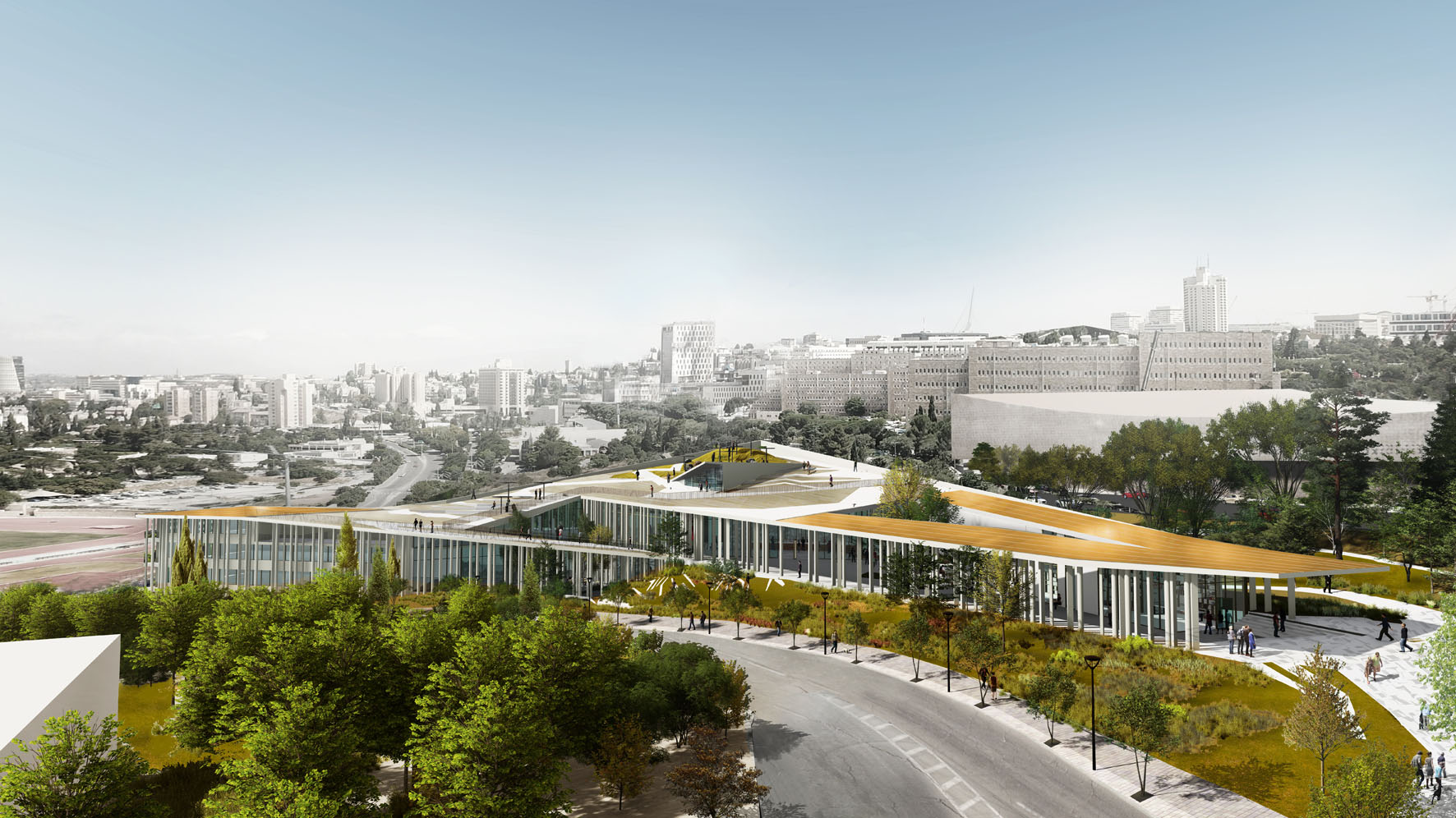 The competition was held in collaboration with the Association of Architects and City Builders in Israel, and was open to all Israeli architects. The competition generated widespread interest, and one hundred (100) bids were submitted. The panel of judges reviewed the anonymous submissions and selected 5 design proposals from the initial 100 submissions to advance to the next stage. This was the pool that ultimately yielded the winning proposal.
The Academy's intention ​​of embracing the natural environment and maximizing accessibility to the public, guided the competition. The winning design captured both of these elements, as it effectively embraces personal connections and interactions through its inviting and open structure. The building is aesthetically pleasing as well from the various external perspectives, and reflects the natural environment. The plan also fits in well with the development plans of the National Quarter and Museum Boulevard and with the activities that will take place in this area in the future.
The first runners up, tied for second place, were the designs by Michael Peled and Daniel Strasburger; and A. Lerman Architects in collaboration with Daniel Finkelstein and Elvira Turk. The two designs that tied for second runner up were presented by Lakstein, Margalit Architects, as well as architects Ram Kaplan and Nir Ovadia. The judges also praised the proposals submitted by architect Yoav Hashimshoni and Tito Oman Architects.
Back to top